Archive for November 24th, 2011
Posted by admin
24 Nov, 2011
COLON CLEANSING | COLON CLEANSING ARTICLES | COLON HYDROTHERAPY FAQ | GALLERY COLON HYDROTHERAPY TESTIMONIALS | CONTACT US | VIDEO Colonic Irrigation Colon Hydrotherapy Retreat http://www.captaincolon.com November 15, 2011 Colonic irrigation is lauded by its advocates as providing relief from a number of complaints, while improving also the general health and wellbeing of the irrigation […]
COLON CLEANSING | COLON CLEANSING ARTICLES | COLON HYDROTHERAPY FAQ | GALLERY
COLON HYDROTHERAPY TESTIMONIALS | CONTACT US | VIDEO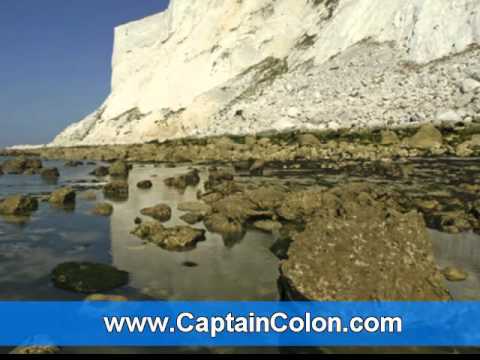 November 15, 2011
Colonic irrigation is lauded by its advocates as providing relief from a number of complaints, while improving also the general health and wellbeing of the irrigation patient. Many mainstream medical professionals, however, as opposed to the alternative practitioners who usually provide the colonic irrigations, remain less than enthused by the treatment, and claim that the procedure merely provides an expensive version of a detox that the body is more than capable of performing by itself. So is the cost of colonic irrigation really justified, or would the consumer be better off with a store bought laxative?
The difference, perhaps, between the colonic irrigation and the laxative is that the first is said to be conducive to maintaining health, while the second is usually only taken as a quick fix when something is clearly wrong with our digestives systems. Not purporting to offer anything other than the most immediate and minimal sort of detox, a laxative makes no lofty health claims for itself. Supporters of colonic irrigations, however, claim that the procedure can be helpful in alleviating the symptoms of a variety of different conditions, from chronic fatigue to arthritis.
Those patients enduring the daily difficulties associated with such conditions would most readily agree the cost of colonic irrigation to be cheap at half the price if the procedure did indeed bring some respite, and while scientific evidence is lacking in the support of this, the anecdotal affirmation brought to the table by those who have found relief after a colonic irrigation detox cannot easily be ignored.
Japan, Tokyo City,
Spain, Madrid,
Greece, Athens,
Togo, Lome,
Chile, Santiago,
Chad, N'Djamena,
Samoa, Apia,
Sale Victoria Australia
Nepal, Kathmandu,
Ontario California USA
If you can't come to Hawaii, the next best cleanse is Bernard Jensen Cleanse
http://www.captaincolon.com/articles.html