Archive for August 29th, 2011
Posted by admin
29 Aug, 2011
COLON CLEANSING | COLON CLEANSING ARTICLES | COLON HYDROTHERAPY FAQ | GALLERY COLON HYDROTHERAPY TESTIMONIALS | CONTACT US | VIDEO Colonic Irrigation Colon Hydrotherapy Retreat http://www.captaincolon.com Monday, August 22, 2011 Does the mind control the body, or the body control the mind, well to be honest I don't know – probably a bit of intermingling […]
COLON CLEANSING | COLON CLEANSING ARTICLES | COLON HYDROTHERAPY FAQ | GALLERY
COLON HYDROTHERAPY TESTIMONIALS | CONTACT US | VIDEO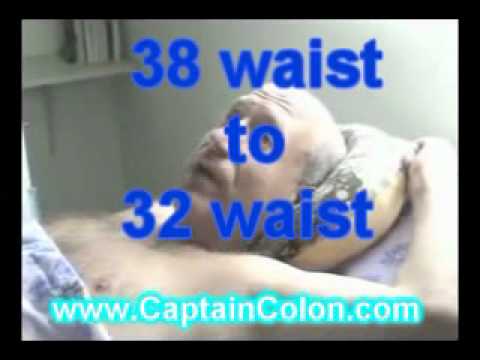 Monday, August 22, 2011
Does the mind control the body, or the body control the mind, well to be honest I don't know – probably a bit of intermingling between the two making their effort keeping their individual fingers on the button. However, one thing will help clear your mind and help the way you feel in body is colonic hydrotherapy.
What is it?
Colonic hydrotherapy existed over 3,000 years ago and was a renowned medical practice in Ancient Egypt. Colonic hydrotherapy was then used in hospitals until recent times as a way to purge people's intestines by using their natural muscle and nerve responses. Laxatives don't do this and empty bowels through a mixture of irritation and by reversing the osmotic gradient.
This natural response through a mixture of low water pressure and stimulation of the nerves and muscles is safe and involves no danger to the bowel; such is the low force of the water used in the therapy.
The procedure does not involve any preparation and you will not need to make any changes to diet before your trip. There are many daily deals sites offering this procedure currently.
Austria, Vienna,
Shepparton, Victoria,
Nicaragua, Managua,
Spain, Madrid,
Sweden, Stockholm,
India, New Delhi,
Adelaide, South Australia,
Egypt, Cairo: city limits,
Bundaberg, Queensland,
Milwaukee Wisconsin USA
If you can't come to Hawaii, the next best cleanse is Arise and Shine
http://www.captaincolon.com/articles.html