Archive for July 18th, 2011
Posted by admin
18 Jul, 2011
COLON CLEANSING | COLON CLEANSING ARTICLES | COLON HYDROTHERAPY FAQ | GALLERY COLON HYDROTHERAPY TESTIMONIALS | CONTACT US | VIDEO Colon Cleanse Colon Hydrotherapy Retreat http://www.captaincolon.com There is 2 main ways to perform the cleansing: 1. Consume only liquids such as fruit and vegetable juice (liquids fasting) while consuming the shakes and herbs for around […]
COLON CLEANSING | COLON CLEANSING ARTICLES | COLON HYDROTHERAPY FAQ | GALLERY
COLON HYDROTHERAPY TESTIMONIALS | CONTACT US | VIDEO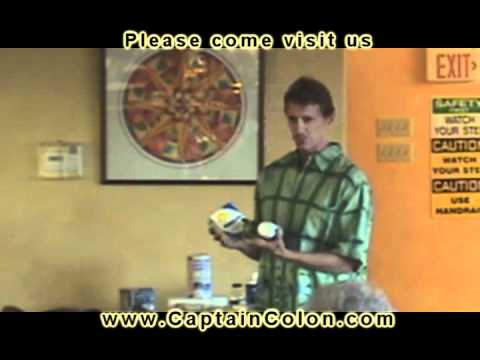 There is 2 main ways to perform the cleansing:
1. Consume only liquids such as fruit and vegetable juice (liquids fasting) while consuming the shakes and herbs for around 5 days.
2. Lighten the food intake and consume alkaline forming foods only such as fruits, salads and vegetables and perform the cleanse over a longer period, such as 12 days.
Method 1 is more effective, but for people who are very unwell and do not feel they could go without solid food, then this is still an effective option. But the amount of calories and nutrition that the body requires can easily be obtained from the liquids consumed, and also from existing fat stores. The shakes also fill the stomach so hunger pangs are not a problem. Many people who didn't think they could perform the 5 days of liquids fasting are surprised by how easy it really is, and not to mention HOW GREAT THEY FEEL!
There is also other kinds of cleanses that a person can perform, for example many people like the Master Cleanse (also known as the Lemon Detox), which involves drinking only drinks made of lemon juice, water, maple syrup and cayenne pepper and also consuming shakes made of sea salt and water. We have found several problems with this cleanse though, as people often have trouble drinking the salt drink, get very hungry, and have cleansing reactions. Some people love it though, so each to their own. Another popular cleanse is the Dr Natura Toxinout program, which is a nice program, but a little slow for our likings, and not as effective as the Bio Colon Cleanse and the Blessed Herbs Cleanse. There is also just straight juice fasting, which is great if you are already fairly clean, but if it's your first time, then it can be difficult, and then there is also water fasting, which is the most difficult and only really recommended for people who are already confident in the state of their health.
Another method, which is different to the above methods is colonics or enemas, which can be performed by a special practitioner or at home. A hose is attached to your anus that inserts water into your colon, and then it is allowed to flow out with all the wastes. It is not uncomfortable generally. This method however is only able to cleanse the large intestine as the ileocecal valve stops water from travelling to the small intestine, hence making colonic cleansing less effective than many of the others.
St. Petersburg, Florida
Elgin, Illinois
Finland, Helsinki
Alexandria, Virginia
Fort Lauderdale, Florida
Finland, Helsinki
Miramar, Florida
Vallejo, California
Tacoma, Washington
Al Qir, United Arab Emirates, Al Qir, UAE
If you can't come to Hawaii, the next best cleanse is Colon Cleanse
http://www.captaincolon.com/articles.html