Archive for March 17th, 2011
Posted by admin
17 Mar, 2011
COLON CLEANSING | COLON CLEANSING ARTICLES | COLON HYDROTHERAPY FAQ | GALLERY COLON HYDROTHERAPY TESTIMONIALS | CONTACT US | VIDEO SeaWater Therapy Colon Hydrotherapy Retreat http://www.captaincolon.com Colon Hydrotherapy is not addictive… It encourages the restoration of the colon's natural function by strengthening peristalsis. Each colon hydrotherapy session lasts approximately 45 minutes and one should allow […]
COLON CLEANSING | COLON CLEANSING ARTICLES | COLON HYDROTHERAPY FAQ | GALLERY
COLON HYDROTHERAPY TESTIMONIALS | CONTACT US | VIDEO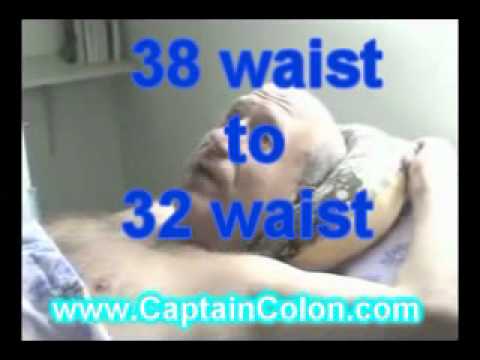 Colon Hydrotherapy is not addictive… It encourages the restoration of the colon's natural function by strengthening peristalsis. Each colon hydrotherapy session lasts approximately 45 minutes and one should allow at least one hour per office visit. Initially, a series of at least three separate therapy sessions may be recommended, to achieve the maximum cleansing benefit. This helps to eliminate fecal matter which may have been lodged in the colon for weeks, months, or even years, and to keep the client properly hydrated.
With colon hydrotherapy… the entire large intestine is cleansed and the therapeutic benefits are much greater than those achieved with an enema.
Enema cleansings are limited to the rectum and lower sigmoid area and due to the body's natural wish to expel, are limited in duration. Over-the-counter suppositories stimulate expulsion of the contents of the rectum, but contribute to dehydration which may exacerbate a constipated condition.
During a typical colon hydrotherapy session, about 25 to 35 gallons of water will be transported into and out of the colon. Using a combination of abdominal massage (if consented), reflexology, breathing instruction and relaxation techniques — the colon therapist is often able to promote elimination of a volume of toxic waste, which would not otherwise be possible through individual efforts.
Just one colon hydrotherapy session may be equivalent to having 20 or 30 regular bowel movements. Eliminations during subsequent therapy sessions can be even more substantial as older, hardened, impacted feces are dislodged from the colon walls.
Liberia, Monrovia,
Greece, Athens,
Fiji, Suva,
Austria, Vienna,
Sierra Leone, Freetown,
Nedlands, Victoria,
Traralgon, Victoria, Australia
Czech Republic, Prague,
Baton Rouge, Louisiana, USA
Dominican Republic, Santo Domingo,
If you can't come to Hawaii, the next best cleanse is Mucoidal Plaque Cleanse
http://www.captaincolon.com/articles.html