Archive for May 21st, 2010
Posted by admin
21 May, 2010
COLON CLEANSING | COLON CLEANSING ARTICLES | COLON HYDROTHERAPY FAQ | GALLERY COLON HYDROTHERAPY TESTIMONIALS | CONTACT US | VIDEO http://www.captaincolon.com Colon Hydrotherapy Retreat Hawaii Abnormal Colon Illustration Note the cut-away view of the Ascending Colon. It shows the hole inside the encrusted hard fecal matter, which is probably more than 20 years of formation. […]
COLON CLEANSING | COLON CLEANSING ARTICLES | COLON HYDROTHERAPY FAQ | GALLERY
COLON HYDROTHERAPY TESTIMONIALS | CONTACT US | VIDEO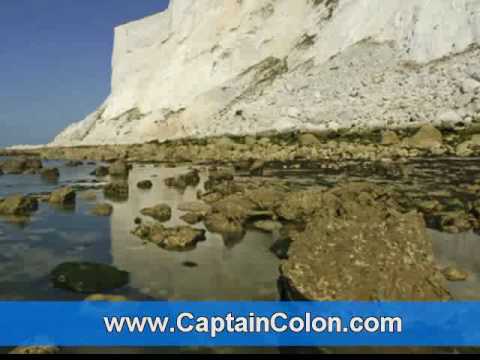 Colon Hydrotherapy Retreat Hawaii
Abnormal Colon Illustration
Note the cut-away view of the Ascending Colon. It shows the hole inside the encrusted hard fecal matter, which is probably more than 20 years of formation.
Colon Smaller Intestinal Tract Problems
Appendicitis is an inflammation in the appendix, which is due to an obstruction by lumps of feces or parasites. The tissue lining becomes infected, inflamed and causes swelling of the appendix. This condition can lead to gangrene or bursting of the appendix if not treated.
Auto intoxication occurs when poisons and toxins are absorbed into the bloodstream via the colon. This is due to the dirty colon and the buildup of old waste matter that is not properly eliminated.
Poisons from the toxic colon that age and destroy bodies: Agmatine, Ammonia, Botulin, Butyric Acid, Cadaverine, Cresol, Histidine, Ido-ethylamine, Indican, Indole, Methyl-gandinine, Methyl-mercaptan, Muscarine, Neurin, Pentamethy, Len-diamine, Phenol, Ptomarropine, Putrescine, Sepsine, Sulpherroglobine, Sulphur-retted, and Urobilin.
If you can't come to Hawaii, the next best cleanse is Colon Cleansing
http://www.captaincolon.com/articles.html