Archive for May 18th, 2010
Posted by admin
18 May, 2010
COLON CLEANSING | COLON CLEANSING ARTICLES | COLON HYDROTHERAPY FAQ | GALLERY COLON HYDROTHERAPY TESTIMONIALS | CONTACT US | VIDEO Candida And Colon Cleansing Part 1 Candida And Colon Cleansing Part 2 http://www.captaincolon.com Colon Hydrotherapy Retreat The type of colon therapy covered in this information to detoxify is known as colonic cleansing, high colonic irrigation, […]
COLON CLEANSING | COLON CLEANSING ARTICLES | COLON HYDROTHERAPY FAQ | GALLERY
COLON HYDROTHERAPY TESTIMONIALS | CONTACT US | VIDEO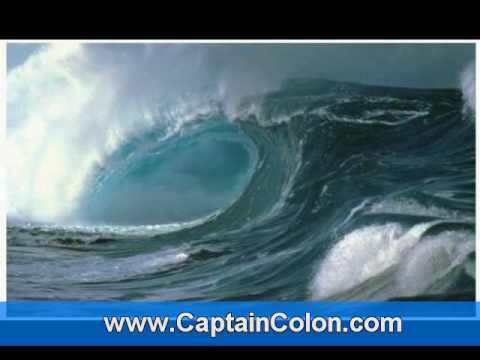 Candida And Colon Cleansing Part 1
Candida And Colon Cleansing Part 2
The type of colon therapy covered in this information to detoxify is known as colonic cleansing, high colonic irrigation, high colonic, high enema (colonic enema), home self colonic, colon hydrotherapy, or colonic hydro-therapy. They are all basically the same with the same purpose.
Old stagnated fecal materials are simply washed out of the colon. The cesspool gets cleaned more thorough when the water is purified and saturated with the best sanitizing and purifying agent known to man.
Technique expressed here is self-cleansing using ozone (O3 or activated oxygen) toand other oxygen therapies to further increase oxygen content in the blood and cells. Those who have administered oxygenated water for cleansing to their patients in the past have achieved remarkable success. Oxygen therapies can be used successfully against any condition if used correctly.
There are several colon cleansing technique's available and those that choose the common chemical laxatives over the herbal remedies usually receive additional problems.
Self colonics are safe and simple methods that irrigates the large intestine with water (gravity flow) to clean out the years of toxins and accumulated waste lining the walls of the colon. Removing the years of this buildup improves colon function and other functions. It also draws toxins from the blood, liver, lymph back into the colon for elimination. Treats the cause, not the symptoms!
These colon cleansing techniques habit forming? No, but feeling good without any problems can most definitely become the better habit.
Ozone is being used with great success by oxygen therapy users who ozonate the water and add hydrogen peroxide. In the anaerobic world of bacteria, pathogens and virus, oxygen is public enemy number one to these little creatures. Nothing can surpass the kill power of natural element in this environment.
If you can't come to Hawaii, the next best cleanse is Mucoidal Plaque Cleanse
http://www.captaincolon.com/articles.html