Archive for January 18th, 2010
Posted by admin
18 Jan, 2010
COLON CLEANSING | COLON CLEANSING ARTICLES | COLON HYDROTHERAPY FAQ | GALLERY COLON HYDROTHERAPY TESTIMONIALS | CONTACT US | VIDEO http://www.captaincolon.com Optional Guidelines Hydration Water is necessary to sustain fluidity of blood hence immune system not to mention softening stool. Focus on consuming one gallon of fluids daily including water, sparkling water, herb teas, raw […]
COLON CLEANSING | COLON CLEANSING ARTICLES | COLON HYDROTHERAPY FAQ | GALLERY
COLON HYDROTHERAPY TESTIMONIALS | CONTACT US | VIDEO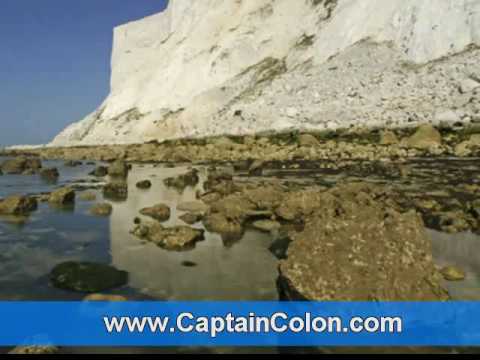 Optional Guidelines
Hydration
Water is necessary to sustain fluidity of blood hence immune system not to mention softening stool. Focus on consuming one gallon of fluids daily including water, sparkling water, herb teas, raw and bottled juices.
Avoid liquids a half-hour before, during, or within one hour after meals.
Fresh vegetable juices nourish the body without working the digestive tract, are high in enzymes and electrolytes. One to 3 ounces of wheatgrass are available at some local juice bars. Fresh lemon juice may be added to water. Chamomile, nettles, peppermint, pau d'arco, red clover and hibiscus are examples of herb teas. Fruit and vegetable juices may be diluted with water.
If you can't come to Hawaii, the next best cleanse is Mucoidal Plaque Cleanse
http://www.captaincolon.com/articles.html